Accounting and Bookkeeping Services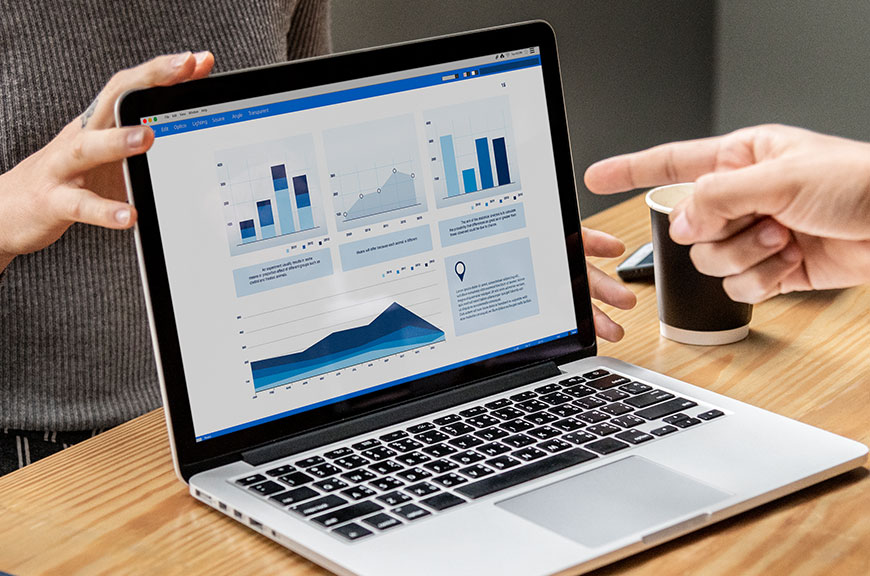 Account Maintenance Services
Compilation Services
Design & Documentation Services
Management Reporting
Record Reconstruction
Chart of Accounts Review / Setup
Online / Cloud Accounting
Data entry services
Payroll Accounting
Accounts Receivable (AR)
Accounts Payable (AP)
Bank & Credit Card Reconciliation (BRS)
Inventory verification
Maintenance of Fixed Assets and it's physical verification
Posting of Revenue/Sales, includes Output VAT
Posting of Purchase, includes Input VAT Material
Our Professional Accounting Services in Dubai & UAE include:
✔  Designing of accounting systems
✔  Accounting Software Implementation
✔  Account books maintenance
✔  Projects accounting
✔  Account / inventory reconciliations
✔  Petty cash accounting
✔ Payroll accounting
✔ Tax/VAT Accounting
✔ Depreciation schedules preparation
✔ Bank statements reconciliations
✔  Bookkeeping of Sales
Types of Accounts
According to the double entry system of bookkeeping, there are three types of accounts that help you to maintain an error-free record of your journal entries. Each account type has a rule to identify its debit and credit aspect called as the Golden Rule of Accounting. The accounts are:
Journal Entries Preparation
Posting of Revenue/Sales
Posting of Payments
Petty Cash Accounting
Posting of Material Received
Payroll Accounting
Fixed Assets, Depreciation
Accounts Receivable
Credit and Debit Adjustments
Balance Sheet
Cash Flow Statement
creating of Journal Entries
Posting of Receipts
Making of Purchase Invoices
Posting of Material Issued
Projects Accounting
Administration and General Expenses
Bank Reconciliation
Accounts Payable Reporting
Trial Balance Reporting
Profit and Loss Account
Many small businesses, start-ups, and entrepreneurs find it challenging to hire a resource with the right skill set to manage their accounting & bookkeeping services. Hence, it makes sense to hire professional accounting firms or companies with the right skills and experience that can rise to the occasion and undertake your accounting services in a more professional and cost-effective manner.
Being quite versed with the book-keeping requirements in U.A.E as well as having handled numerous accounting software's, we are able to provide a one stop solution to all your accounting related headaches. Even with an in house accountant, it is still recommended to have an external check to ensure that the book-keeping is done ian line with the regulations in U.A.E as well as relevant international standards.
Details – ACCOUNTING & BOOKKEEPING
Transactions Per Month                  Upto 250
Services Covered:
Trial Balance                                       Monthly
Legers- Banks Reconciliations        Monthly
Accounting Reporting                      Quarterly
Balance Sheet + Profit & Loss           Yearly
Tax/VAT Filing – Quarterly                        ✓
Tax /VAT Computing – Quarterly              ✓
Tax/VAT Advisory – Quarterly                   ✓
Scope & Benefits
Accountant Visits to the Client Place – Per Year
2 Visits
 
Journal Entries Preparation
Monthly
 
Posting of Revenue/Sales, includes Output VAT
Monthly
 
Posting of Payments / Cash, Cheques, Bank Transfer
Monthly
 
Petty Cash Accounting
Monthly
Posting of Purchase, includes Input VAT Material
Monthly
Payroll Accounting
Monthly
Fixed Assets, Depreciation
Monthly
 Accounts Receivable
Monthly
Credit and Debit Adjustments
Monthly
Posting of Journal Entries
Monthly
Posting of Receipts
Monthly
Projects Accounting
Monthly
Administration and General Expenses
Monthly
Bank Reconciliation
Monthly
Accounts Payable Reporting
Monthly
Accounting Reporting
Monthly
Trial Balance Reporting
Monthly
Profit and Loss Account
Monthly
Balance Sheet
Yearly
Cash Flow Statement
Yearly
Tax /VAT Return Filing
Yearly Quarterly
Tax /VAT Computing
Quarterly
Tax /VAT Advisory
Quarterly
 
 
 
 
Details – ACCOUNTING & BOOKKEEPING – Package 2
Transactions Per Month                FROM 300 TO 900
Services Covered:
Trial Balance       Monthly
Legers- Banks Reconciliations     Monthly
Accounting Reporting    Quarterly
Balance Sheet + Profit & Loss     Half Yearly
Tax/VAT Filing – Quarterly           ✓
Tax /VAT Computing – Quarterly              ✓
Tax/VAT Advisory – Quarterly    ✓
Benefits
| | |
| --- | --- |
| Accountant Visits to the Client Place – Per Year | 3 Visits |
| Journal Entries Preparation | Monthly |
| Posting of Revenue/Sales, includes Output VAT | Monthly |
| Posting of Payments / Cash, Cheques, Bank Transfer | Monthly |
| Petty Cash Accounting | Monthly |
| Posting of Purchase, includes Input VAT Material | Monthly |
| Payroll Accounting | Monthly |
| Fixed Assets, Depreciation | Monthly |
|  Accounts Receivable | Monthly |
| Credit and Debit Adjustments | Monthly |
| Posting of Journal Entries | Monthly |
| Posting of Receipts | Monthly |
| Projects Accounting | Monthly |
| Administration and General Expenses | Monthly |
| Bank Reconciliation | Monthly |
| Accounts Payable Reporting | Monthly |
| Accounting Reporting | Quarterly |
| Trial Balance Reporting | Monthly |
| Profit and Loss Account | Half Yearly |
| Balance Sheet | Half Yearly Quarterly |
| Tax /VAT Return Filing | Quarterly |
| Tax /VAT Computing | Quarterly |
| Tax /VAT Advisory | Quarterly |
Details – ACCOUNTING & BOOKKEEPING – Package 3
Transactions Per Month     2000
Services Covered:
Trial Balance                                    Monthly
Legers- Banks Reconciliations     Monthly
Accounting Reporting                  Quarterly
Balance Sheet + Profit & Loss + Cash Flow Statement                        Every 4 Months
Tax/VAT Filing – Quarterly                       ✓
Tax /VAT Computing – Quarterly              ✓
Tax/VAT Advisory – Quarterly                ✓
We are Always Ready to Assist Our Clients
developing financial processes and procedures
"I cannot give you the formula for success, but I can give you the formula for failure. It is: Try to please everybody." david oswald