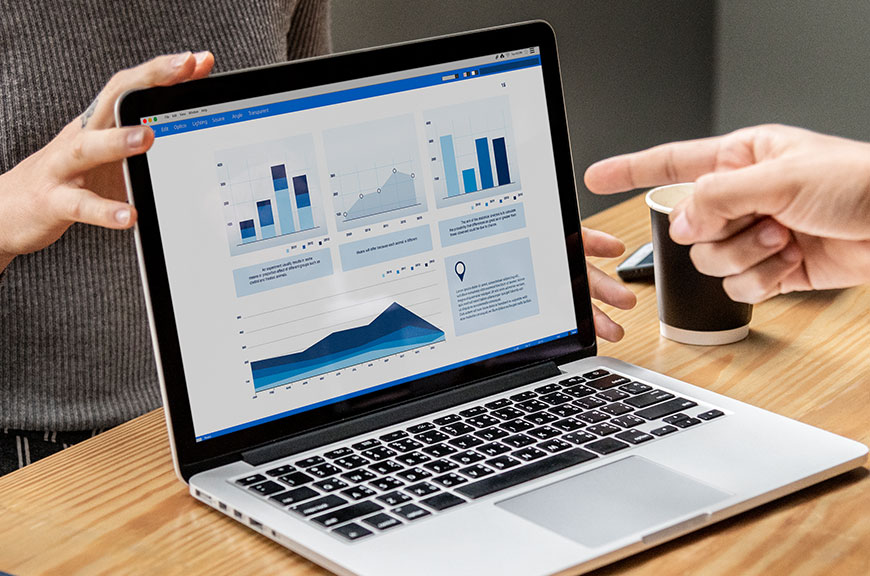 Statutory audit
Interim and Periodic Audit
Stock Audit
Strata Auditing
"In Country Value" ICV Certificate
Compilation of financial statements
Preparation of Financial Statements for Business License renewal Process
Special Assurance report to your lenders regarding the health of the business
Special Assurance report for the regulators
Analyze performance and provide you with management Reports
Agreed-Upon Procedure for Real Estate Regulatory Authority (RERA)
Training, consulting and implementation of International Financial Reporting Standards (IFRS)
DMCC/ Free zones Auditing Services
Audit & Assurance is about much more than just the numbers. It's about attesting to accomplishments and challenges, and helping to assure strong foundations for future aspirations.
Mabade illuminates the what, how, and why of change so you're always ready to act ahead. Taking a holistic view of your business, we work with you to provide transparency across financial and non-financial reporting.
Every investor and shareholder want to know the factual positon of the business through transparency. Our innovative audit methodologies and tools conforms the financial data in a way so that every user can understand the position of business and the same reports can be used for Banks, Shareholders, Government institute and stakeholder of a business to draw their attention to make reliance of business activities of clients.
Auditing Companies in Dubai    Abu Dhabi  Fujairah
UAE
Audit & Assurance is the process of making an analysis of company accounts and verifying data in the financial statements with supporting
documents. The audit process also identifies the risk involved in the business operation with regards to the industry and business market. The auditors and audit firms in Dubai, UAE examine the financial process and strategy to enhance the performance and quality of the auditing process of companies in Dubai & UAE.
What is Our Auditing Standards?
As most of the audit firms in UAE, we are following the International Financial Reporting Standards (IFRS). To ensure that information provided in the financial statements are of high quality and are acceptable worldwide the Auditing and Assurance Standards board under the council of Institute of Chartered Accountants (ICAI) have formulated few Standards. These are in line with the International Standards issued by the International Auditing and Assurance Board (IAASB). Standards issued by the AASB include :
Standards of Quality Control (SQCs) For all the services under Engagement Standards. These standards are applicable to all auditing firms which perform audits and reviews of historical financial information including assurances and related service engagements.
Standards on Auditing (SAs) For auditing historical financial information. These apply whenever any independent Audit is carried out.
In simpler words, whenever an independent examination of financial information is carried on for ANY entity whether the business motive is t make the profit or not, whether the size of the entity is big or small or even if the entity has any legal form (unless any lays specifies something else) the SAs will be applicable All SAs are interlinked and have to apply in unity. The number given to SA is similar to the numbering system followed for International Standards on Auditing formulated by IAASB.
Standards on Review Engagements (SREs) for reviewing historical financial information
Standards on Assurance Engagements (SAEs) for assurance engagements other than the audits and reviews of financial information
Standards on Related Services (SRSs) for all engagements about the application of agreed procedures to information, compilation engagements,
List of Financial Statements used in Auditing of
company accounts below and their definitions:
Financial Statement Audit
The review of a company's financial statements for the organization to have an assurance coming from an external auditor that the financial statements are in accordance with accounting standards.
Balance Sheet Audit
The information in a company's balance sheet is examined to make sure that it is accurate, verifying each item that is recorded.
Annual Report Audit
This is consisted of an external auditor's opinions regarding the result of the examination of a company's financial statements.
Profit and Loss Statement Audit
The revenues and expenses recorded in the statement is reviewed to ensure the accuracy of each item.
Cash Flow Statement Audit
The cash and cash equivalents indicated in the statement is investigated by an auditor, making sure it is precise.
Statement of Changes in Equity Audit
An auditor analyses every entry of the movement in reserves that comprise the shareholders' equity in this statement for the purpose of ensuring the correctness of it.
Court Expert Witness
A person who is a specialist in a certain field/s, testifying based on his own opinions and analysis.
Dispute Accounting Support
Someone who is an able to aid and an expert in legal matters with regard to disagreements or problems arising about accounting.
Accounting Compliance and Reporting
Businesses are subject to compliance reporting requirements depending on their situations (preparation and lodgement of financial statements, income tax returns, business and instalment activity statements, fringe benefit tax returns, etc.)
Financial Accounting Advisory
This is an accounting advice or support coming from a team in order to assist firms with regard to accounting standards and other important informations.
Strata Auditing
What is Strata?
The term Strata refers to apartments that lie on different levels. The strata scheme is an Australian innovation in the real estate business which defines individual ownership of part of a property, along with combined ownership in the remainder of the property through a body corporate called Owners Corporation. Strata is applied to many different styles of properties like apartments, townhouses, commercial offices, warehouses, etc.
Audit for Project Developers
What is Audit Services for Project Developers?
As per the Real Estate Regulatory Authority laws, better known as RERA laws that came into force in 2007, there are specific mandatory rules that project developers need to follow. For instance, in the UAE, project developers need to mandatorily audit their escrow or guarantee
accounts as per the new rules. Furthermore, project developers also need to maintain compliance as per the laws and regulations laid down by the RERA. Audit Services for Project Developers help ensure that companies maintain the right compliance by auditing their financial
reports and ensuring they are credible.
We are Always Ready to Assist Our Clients
developing financial processes and procedures
"I cannot give you the formula for success, but I can give you the formula for failure. It is: Try to please everybody." david oswald